Vegetarian food in japan
Being a vegetarian and Finding vegetarian food in Japan is a challenge but not impossible there are many vegetarian food options as well as restaurants which can fill your tummy with mouth-watering taste and flavours.
Finding vegetarian foods is a bit challenging in japan because Japanese cuisine is known for its heavy use of meat and fish, with even the most innocuous-looking dishes usually containing non-vegan stocks or sauces. Vegetarian food is not that popular as other Asian and western countries. But due to many vegetarian food-seeking visitor's are increasing some of the vegetarian restaurants has started in some parts of japan especially Tokyo. According to Japan vegetarian society (JPVS) association .in Tokyo there are 102 vegetarian restaurants including some Indian restaurants, where Indian food items are served by maintaining the presentation and taste authentically as it is done in India. That sounds good, isn't it? Curry is one of the most popular dishes in Japan while many people in Japan think of Indian food as just curry, naan, and rice, there are a many of Indian and Nepalese dishes that can be enjoyed.
some of the vegetarian food which can be found and can be a life savoury in Japan are as follows:
1. Vegetable Tempura:
Since the tempura has many varieties for vegetarians vegetable tempura is a good option one can have in restaurants. Tempura is light and crisp, rather than greasy, so you'll find it not quite as heavy as French fries or other deep-fried foods. You can use any vegetable you like such as broccoli, cauliflower, sweet potatoes.
2. Gyoza:
Gyoza or Mushroom and Tofu Potstickers, they're usually pan-fried on just one side in Japanese cuisine. Gyoza is usually served with soy-based tare sauce seasoned with rice vinegar and chilli oil. They are deliciously served at restaurants and occasionally can find in grocers stores.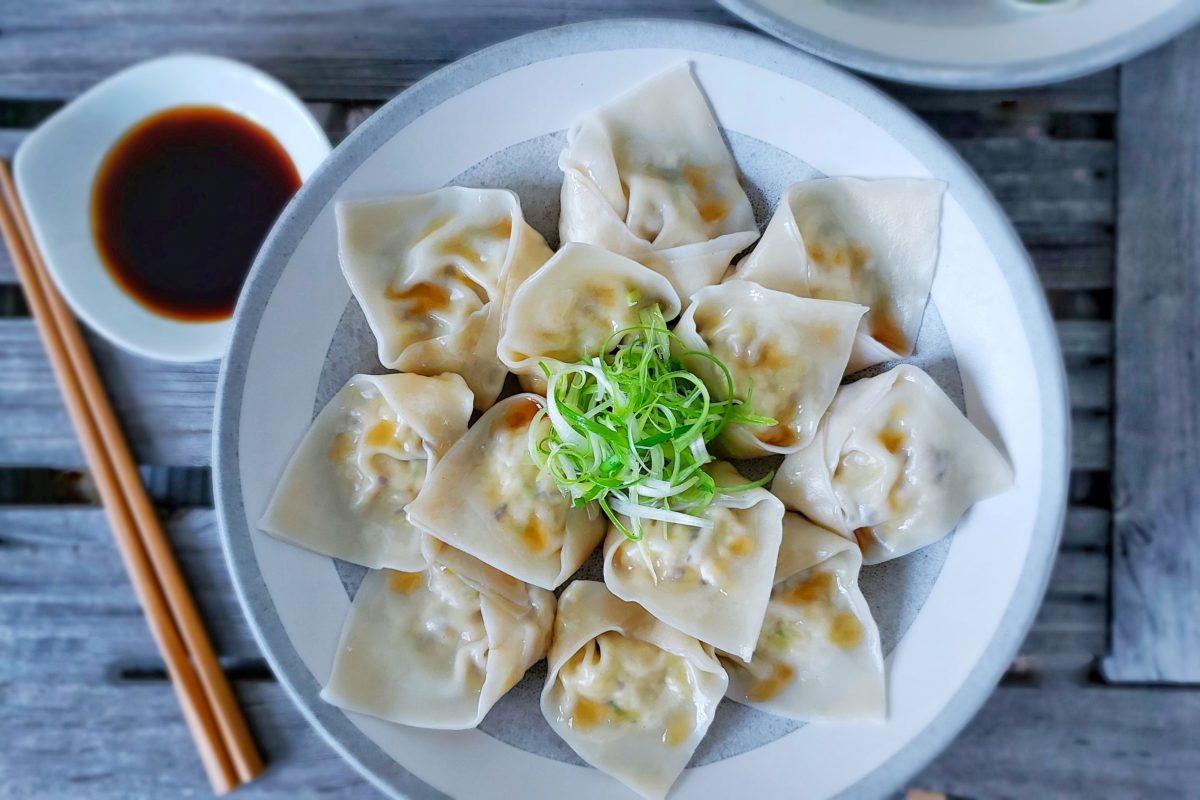 3. Vegetarian Bento box:
In veg bento box you will get Japanese white rice, marinated ginger, tofu, fried cucumber, steamed vegetables, purple Japanese rice sprinkled with sesame served in a very attractive way and you can find it any convenient stories more special in shinkansen station called ekiben.
4. Dango:
Dango Is a Japanese rice dumpling which is made from the rice flour and sweet soya sauce and it comes in different flavours. Dango is eaten throughout the year but special kind of dango can only found on a specific occasion. There is Dango called hanami dango which is available in cherry blossom season only. some of the other popular Dango are Kusa Dango, Anko Dango, Goma Dango, Chi-chi Dango.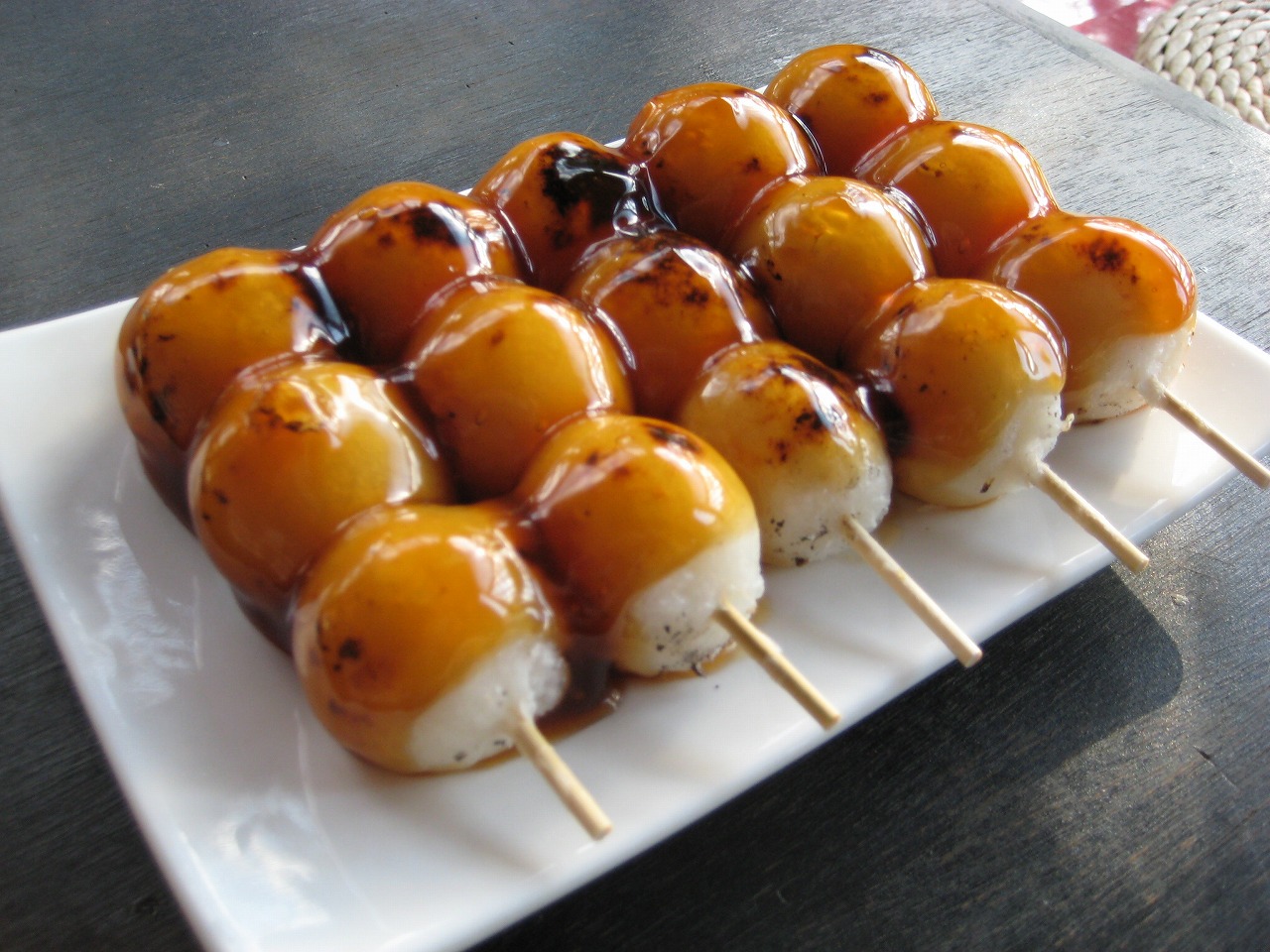 5. Tofu:
Tofu, also known as bean curd, is a food prepared by coagulating soy milk and then pressing the resulting curds into solid white blocks of varying softness it can be silken, soft, firm. Tofu is essential in Japanese cooking and used in everything from appetizers to soups to fried dishes. Japanese eat tofu can be eaten in many ways such as stir-fry, simmer, deep-fry or steam tofu even as curry.
6. Onigiri:
Onigiri is nothing but a rice ball found in a triangular or circular shape and wrapped in nori. Onigiri is also known as musubi, nigirimeshi. Most Japanese convenience stores stock their onigiri with various fillings and flavours. Onigiri is one of the popular staple food in Japan and can be easily found in restaurants and convenience stores.
You will be surprised to know that there are several types of Indian foods that are popular among the locals in Japan. They love to taste Indian curry and that's why there are several curry restaurants also. And tourists around the world also prefer Indian cuisine in Japan.Apart from these food items, you will get many Indian and Nepalese foods, where you can have your meal with authentic taste.