What makes Japan No.1 in Toilet Technology?
An article about how Japanese toilet is already from the future. C'mon Let's take a look.
Electronic Japanese Electronic toilets are most common among Japanese homes. They are very advanced. The Japanese sense is a perfect match for Electronic toilet . The invention become standard for major of homes in Japan for almost around 50 years since.The high-tech lavortories are very popular and helped verymuch in Japan sense of cleanliness and japan's most favorable water conditions and the widespread use of flush toilets also played a role in diffusing the products.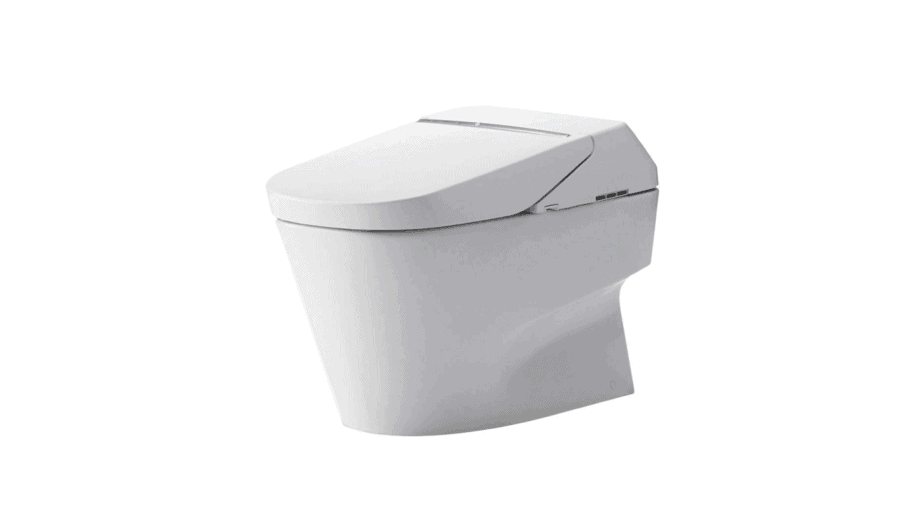 Japan's Head Start
In the year 1903, Kazuchika Okura, a Japanese inventor wh had a trip to the western countries and found a blooming idea seeing a western toilet in Europe. Then he started thinking to modernize the Japanese washrooms.
In the 1914, Kazuchika Okura developed the first Western-style flush toilet in Japan, and in the year 1917 he founded the company named Toyo Toki and in the year 1970 the company remaned as TOTO. Thereafter, TOTO became a trusyworthy brand among Japanese people. And then the company started to invent and integrate various technology in toilets to make extremely user-friendly.
Electronic Japanese toilets are mainly intended to provide privacy, cleanliness and enhanced comfort. The price of the toilet ranges from USD $500 - $5000 (40,000 yen to 400,000 yen). There's a lot of difference between each models.
These are the most common features:
Toilet Tank Sink
a sink attached to the toilet tank in many of toilets in Japan to wash hands. Then water then enters to the water collecting tank. An efficient and innovative way to save water. Instead of flushing the toilet and spending more water just to wash hands, The integrated sink helps to save tons of water annually.
Posterior Wash and Front Wash (Bidet)
A nozzle (often referred to as a cleaning wand) makes an appearance below the toilet seat and sprays your bottom. Most people who have tried it consider it a superior cleanliness (as compared with paper alone). For the ladies. Every electronic Japanese toilet has front wash feature.
Nozzle Sterilization
It's the first question people ask about Japanese toilets - what about the cleanliness of the spray nozzle? The nozzle is held in a protected compartment. It only makes an appearance for the cleansing phase. Even then the nozzle is well back (safe from splash back). Most toilets have sell cleansing (or sell sterilizing) nozzles.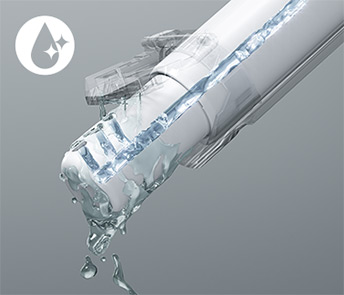 Air Deodorizer
Many toilets deodorize by default. Some have special button called "power deodorize" that pushes the electronic deodorizer to its limits.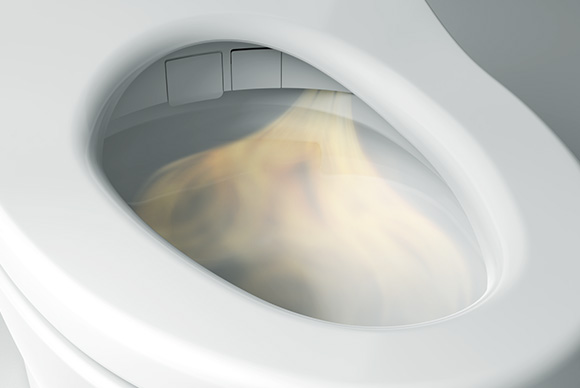 Adjustable Water Pressure
The ability to adjust the water pressure of the cleansing spray. By default the posterior wash is more powerful than front wash. They often have separate pressure controls.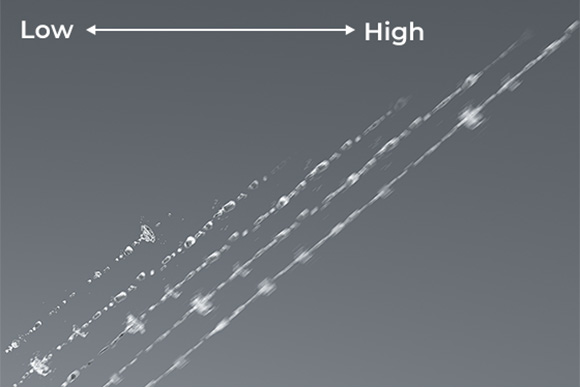 Heated Seats
In most regions of Japan, homes lack central heating. Such homes are designed to heat one room at a time (as opposed entire house). This helps to save lots of energy especially during winter times.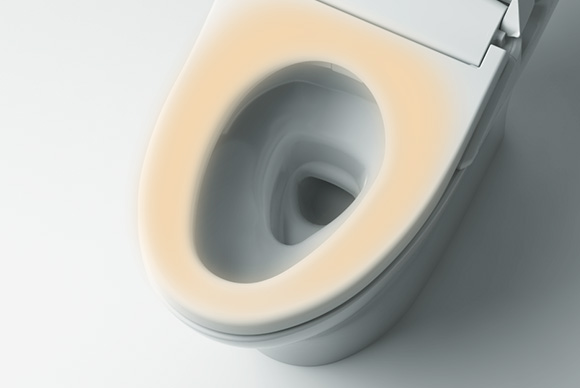 Noisemaker
Some toilets feature a noisemaker that can emit a white noise that drowns out other sounds. This is intended to enhance privacy. The sound is either triggered by sitting on the scat or pressing a button. In the past, noise makers sounded like a continuously flushing toilet. These days, more pleasant sounds are available. Some toilets play classical music mixed with white noise.
Massage Cleaning
Some models of toilet have pulsating and/or vibrating spray. This is often marketed as "massage cleaning". The pulsing spray may have a number of selectable modes (each with a mysterious name).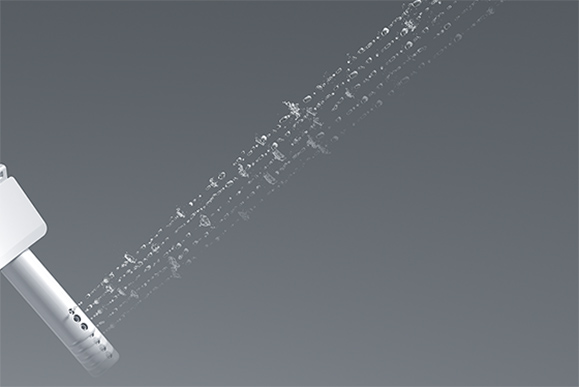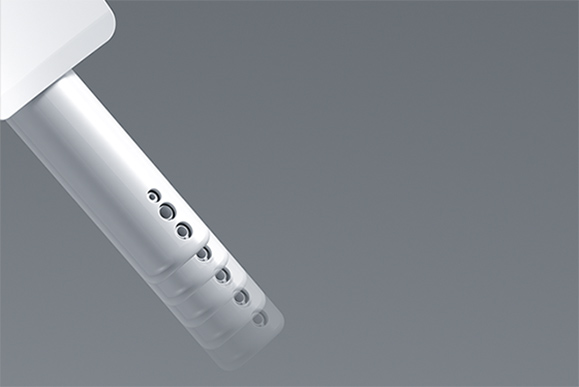 Auto Lid and Seat
Toilet lids and seats may feature powered open and close. For example, if you leave the seat up and go away it may automatically return to the down position.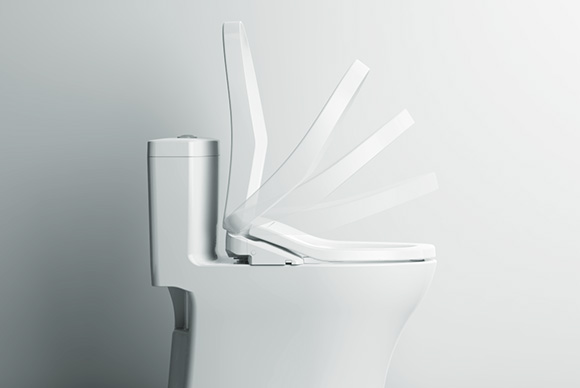 Timer
Toilets often have a timer that's used to save power. For example, you can set your toilet seat to be nice and warm in the morning but cold while you're at work. Advanced toilets automatically record usage patterns and power systems up at times the toilet is most likely to be used.
Self-Washing Bowl and Turbo Wash
Push a button and the toilet cleans itself and High powered wash intended to push water into the rectum.
Remote Control
Configuring your electronic Japanese toilet can be a major ordeal. Toilets either have a wall mounted control panel remote control. Toilet configuration preferences vary greatly from person to person. If you live in Japan, you may find that your co-workers or spouse are always setting the toilet seat too hot or too cold. As with television remote controls, there's often battle for the toilet remote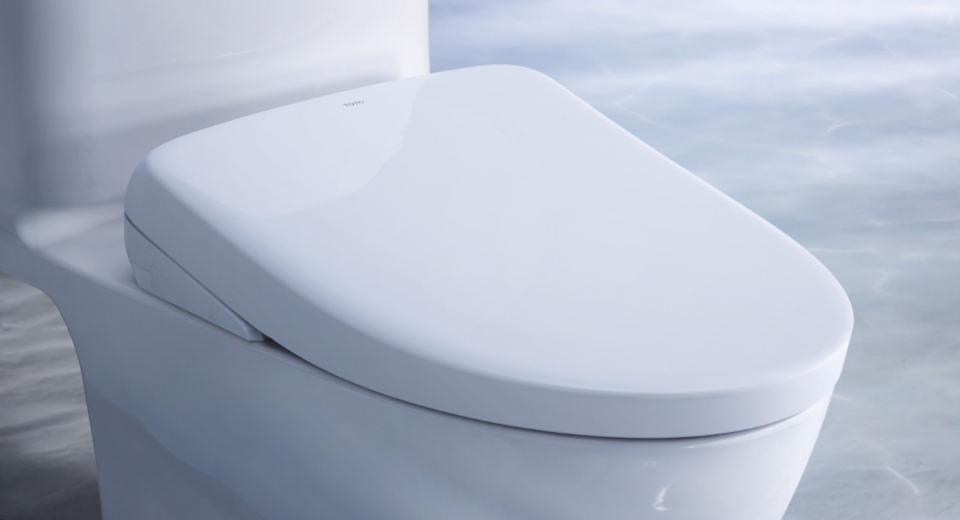 Warm Air Dry
Warm air diyer act like a hair dryer for your behind.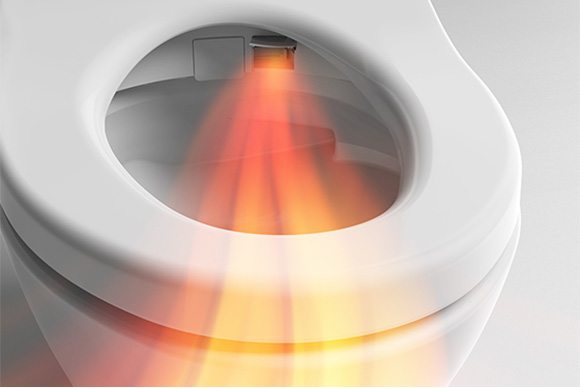 Experimental Features
Japanese manufactures are experimenting with toilets that can run medical tests like body fat and pulse checks, etc.. Such toilets are internet connected to deliver results to you (or perhaps your doctor).
When you "Gotta go…. Gotta go"