The Most Powerful Mirrorless Camera
This camera will be a golden duck for the photographers and budding directors to capture and shoot the best photos and videos.
Canon has recently released a Flagship full-frame mirrorless camera named EOS R5 with optical and image processing, and CMOS sensor. The EOS R System has greater success in short back focus, wider lens mount diameter, and high-speed data transmission between the lens and camera that provides an ease-of-access and high-quality image output.
The all-new full-frame mirrorless camera, holds the complete advantages of the EOS R System on a camera with Canon's very first 8K video recording and high-speed continuous shooting. Thus, this camera will be a golden duck for the photographers and budding directors to capture and shoot the best photos and videos. A reliable Canon camera with great operability and an improved transmission functionality, this may be a perfect option for a world-class click. And many added features to elevate further by providing the EOS Series concept of "Comfort, Higher Image quality and speed."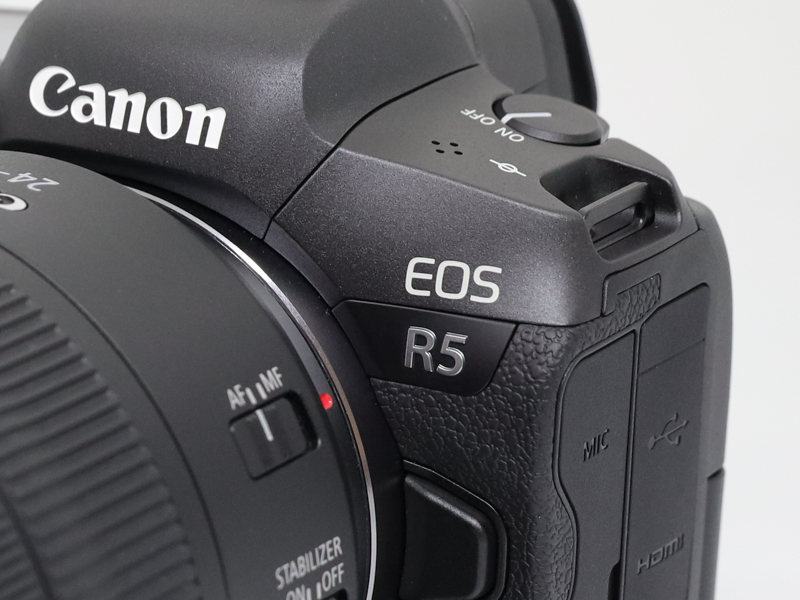 Here is an overview of the enhanced features of the Canon flagship camera Canon R5.
Full-Frame CMOS Image Sensor
Canon EOS R5 has developed an all-new CMOS sensor. The main focus of EOS R System is providing the user a higher Image quality and the CMOS sensor and DIGIC processor empowered in EOS R5 to deliver an equal importance on both high level of photos and video capturing.
Up to 20 fps High-Speed Shooting
Objects moving in high-speed can be captured in EOS R5 with ease. Using silent shutters up to 20fps and with mechanical shutter, up to 12 fps can be captured, and also the subject's split-second movements can also be captured easily with Canon EOS R5.
Subject Detection and Autofocus
Canon's Dual Pixel CMOS AF technology is utilized to achieve powerful high-speed shooting with 20 fps and ultra-high-speed autofocus and from the Live View AF tracking system in the EOS-1D X Mark III, the Subject detection is obtained. When the people detection is set Head, face and even Eye tracking can be accurately detected effortlessly at the time capturing video or stills. In the history of Canon cameras, Animal Detection is the first time and making a big highlight for EOS R5, eye, face, and even the whole of birds, dogs, cats, can be tracked effectively with accuracy and precision.
Canon's First 8K Video
The EOS R5 is pushing the boundaries of mirrorless cameras and current DSLRs with 4K video shooting at up to 119.9 fps, in 4:2:2 10-bit (H.265) capability and internally recorded and uncropped 8K video shooting at up to 29.97 fps and Dual Pixel CMOS AF available in all 8K and 4K modes and Canon Log.
In-Body Image Stabilization
EOS R5 is the Canon's first camera with 5-axis IBIS (In-Body Image Stabilization), the EOS R5 will help to reduce the camera shake when shooting videos and also enhance the quality of still images at slower shutter speeds. The EOS R5's IBIS will with existing Optical Image Stabilization that is already available in many Canon EF and RF lenses.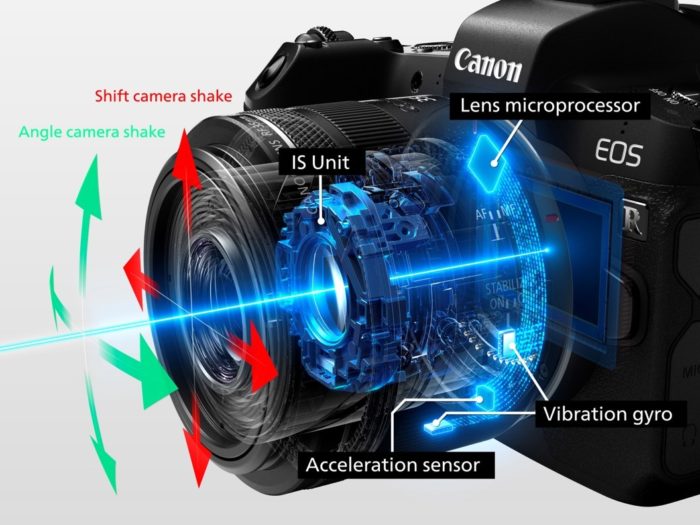 Dual Card Slots
With the 8K video support and cool features that will surely need an additional space, EOS R5 is provided with a UHS-II SD card slot and a super-high-speed CF express card slot.
Image Canon Cloud
Saving a best click is as important as capturing a perfect shot. The EOS R5 is equipped with automatic transfer of videos and still image from the camera to the new image. canon cloud platform. The automatic backup of data and download to your PC/MAC can be done with ease, or automatic data transfer to external services such as Flickr and Google Drive