Cloud Computing Technology (The Future of Agriculture)
Cloud computing provides a shared pool of IT resources that are configurable like processing, network, software, information and storage on a demand, as an elastic service
INTRODUCTION
Cloud computing technology in the agriculture area has a good impact and also in the overall development in the agricultural area. The need of maintaining effective sources can be eliminated through cloud computing technology like maintaining expensive computing hardware, software, information technology, staff, infrastructure, recourses, and maintenance. The provision of computer or IT infrastructure through the internet is being used in cloud computing.
In cloud computing the centralized location has to be set up to store all the relevant data. Separate databases are maintained for soil-related, weather-related, research, crop, and farmers' related data can be stored in that centralized location, and also data availability can be achieved. So any farmers, experts, consultants, research can access the data from any location in the time of connection needed to the cloud system.
Cloud computing provides a shared pool of IT resources that are configurable like processing, network, software, information and storage on a demand, as an elastic service and as a scalable, with the infrastructure of the network, on a measured basis either pay-per-use or subscription, which is of minimal management effort, is based on service level agreements between the consumers and the service provider, and often the virtualization resources also used.
CHARACTERISTICS OF CLOUD COMPUTING
On-demand self-servicing, the computing capabilities such as server time and network storage without having human interaction a consumer can unilaterally provision computing.
Broad Network Access:
The benefits of these available networks are accessed through mediums with heterogeneous thick or thin client platforms include which include laptops, tablets, smartphones, and workstations.
Rapid Elasticity:

Cloud services are rapid and elastic. They are also meant to be automatic that can be in and out quick scaling and the capacities available for provisioning are unlimited and can also be purchased at any time in any quantity.
Measured Services:

Pay-per-use capabilities is charged either in metered or fee-for-service, or advertising based billing model to promote the use of resources that can be in optimized form. The active user accounts are charged per month based on the storage, bandwidth, and computing resources consumed.
Resource Pooling:

Multiple consumers are using a multi-tenant model with sources of both physical and virtual resources which are assigned dynamically and can be reassigned according to the demand of the consumer. The consumers may not be provided with the exact source location, but they can specify location at a higher level of vitality like data center, prefectures, or country.
APPLICATION OF CLOUD COMPUTING IN AGRICULTURE LAND (RURAL & OTHER TERRAINS)
It plays a major role in agriculture information data banks which includes crop, weather, soil, growth progress, farmer data, and expert consultation). All the users can get with the information available in a centralized cloud that stores all the agriculture-related information. Data of all management related to land, location, area; soil, and land characteristics through the centralized decision support system. There is also high integration and sharing information on agriculture-related issues. Agricultural product marketing can also be increased. Agricultural sources are used effectively and efficiently. Service is provided at a higher level and the circulation of agricultural products is promoted.
Benefits
Data is available at any time and improves local and global communication. The economic condition of the nation can be improved. Food security level is ensured and also this motivates farmers and researchers. Technical issues are lower that improves rural-urban movement.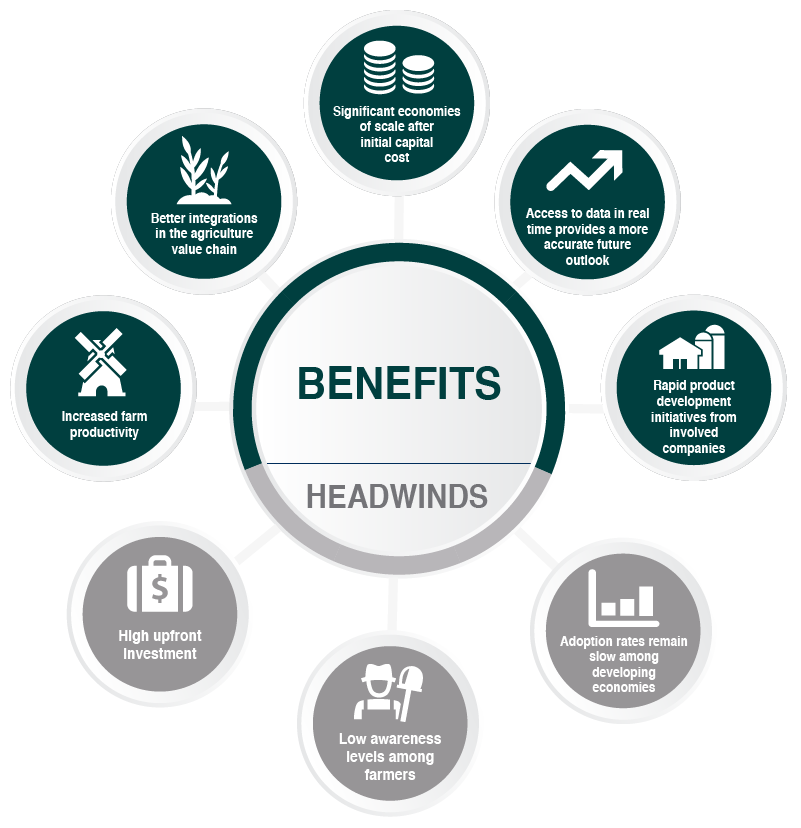 Limitation
Data security seems to be less due to maintenance by a third party. Farmers without cloud computing technology find it harder to use. The physical attraction level is less with attraction towards hackers. Internet connection should be at a constant level. Farmers are not provided with a good platform. The risk of data and security is less.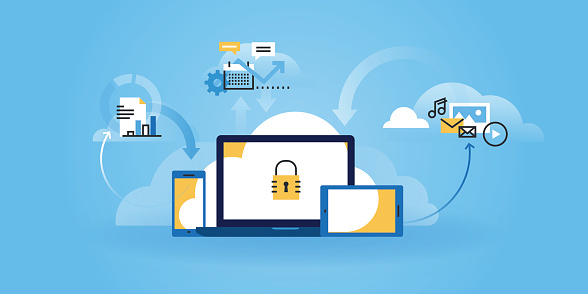 Thus, Cloud computing technology provides a wide range of communication with local and global sectors that provides easy access between the consumer and the provider. This improves the economic level and also working becomes easier. The chain of productivity to selling can be increased with good food safety, improved agricultural activity.