Akihabara- To Geeks and Gadgets
Originally the name of a train station, now a brand for all things electronics and anime- gamers paradise. A must visit site for the newest hippy trends. With its gadgets and geekdom, it is a one of a kind experience.
Right in the heart of Tokyo, You can find everything from normal electronic rice cookers to cutting edge Robot technology, Akihabara has become the brand for Japan's sub-cultures like anime, gaming, idol groups, cafes etc. Originally Akihabara was the center for Japan's electronic industry but things have changed and you can find people dressed up to greet you to their cafes, arcades or just simply dressed up promoting anime.
Located on the east side of Tokyo, the old part of the city. Packed in one square kilometer are more than 4500 shops. Prominent among them are 500 electronic goods related shops- mass market and retailers for specialized goods. Some shops sell only electronic parts individually. It's the world's largest electrical goods shopping district. You can find a lot of tourists, for it makes a great souvenir place, as Japan is known for its technology most electronic shops in Akihabara have electronics which can be used in foreign countries and have foreign employees.
Around 40-50 years ago, Akihabara was still a small district with low shops and houses, nothing like today's sky scrapers, it was an electronic district for a while but has diversified into various clusters of interests.
What makes Akihabara special is that it is continuously changing. After world war 2, small electronic store owners started setting up shops around Akihabara and it became a place to buy radios, gradually selling other products like electronic parts and personal computers as and when the times were changing. It could be seen as a symbol of Japan's economic development as a whole. Now that Japan's economy has globalized, Akihabara represents the same. You can see 50 shops in half a kilometer space, with quality of goods like no other. There are 4 types of these retailers – mass market retailers for mass products, specialized retailers for professionals, parts shops for hobbyist and enthusiasts, junk shops for bargain price parts from used electronics. These types of shops live harmoniously with each other catering to everybody. Some things can only be found in Akihabara, imagine you have a radio from your grand-parents time and need to fix a certain part which is not manufactured today, you can find it in Akihabara.
Starting in the 1990's shops catering to various video games and anime popped up. Hard core fans go to these shops for collectables and rare items available nowhere else. These geeks are the driving force of making Akihabara what it is today, a spotlight for Japanese sub-cultures.
Many Japanese as well as foreign fans come in search of collectibles found only here. Akihabara is also a trend generator creating new trends very often. Maid café, game café, manga café, internet café etc. There are tall 7 floor buildings that cater to all forms of sub culture in the same building – cosplay, games, figures, manga, model trains, Idol group performances etc everything in the same building. It is literally a paradise for all geekdom come.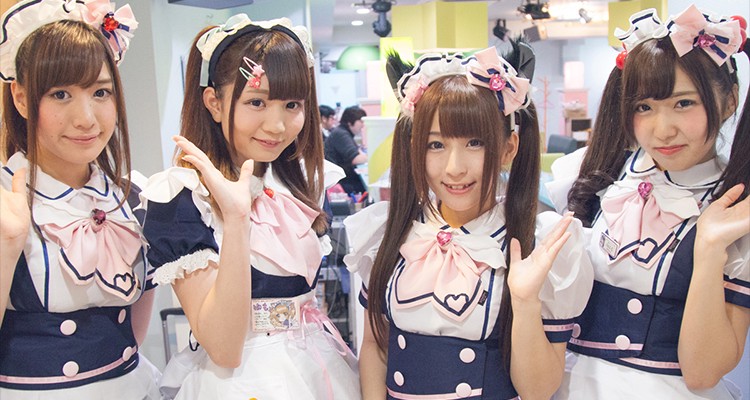 So if you have a particular hobby you would see come to life or have no particular hobby but just want to explore, this is a place to geek out and have fun.